Most of all, we place importance on communication between customers and our engineers.
It is every individual customer who judges if our quality is the best in the world. Even for slits on materials that are apparently the same, it is not uncommon that different customers have completely different evaluation criteria.
We have minimized our sales force . The engineers who create and enhance product quality are in direct contact with our customers and have real communication with them without an intermediary in order to complete the best machine that can be used for a long time.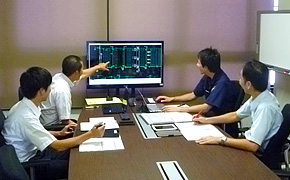 Aiming at achieving the world's best quality, we have a series of careful meetings with our customers.

On the other hand, we may not be able to satisfy requests to produce products at a lower cost and with short lead times, even at low quality. If quality has been elaborately honed at the design stage, the machine will smoothly start up based on the customer's schedule. Therefore, prior examination using a variety of approaches demonstrates our firm commitment to quality.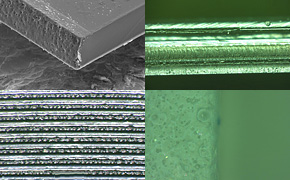 Prior examination using a variety of approaches further improves the quality of products.